7Days Pizzeti Cheese, Tomato abd Olives 80g 5201360624584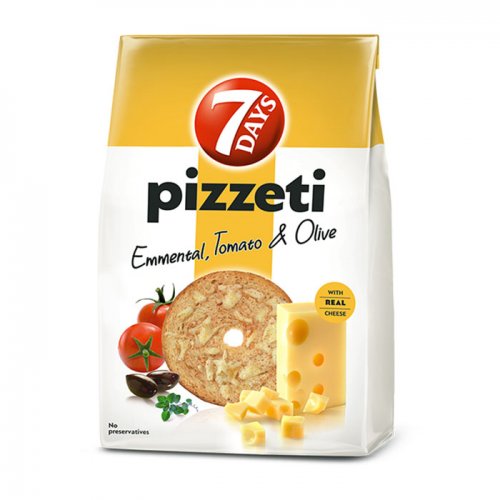 7Days Pizzeti Cheese, Tomato abd Olive - Super tasty, extra crunchy twice-baked bagel chips made with real premium cheese, olives and pizza flavoring. A great way to enjoy the taste of pizza with the convenience of a snack. Pairs perfectly with speads or meats, and excellent on their own!
Ingredients:
Wheat flour, emmentaler cheese (15%) (pasteurized cow's milk, salt, starter culture, microbial rennet), palm oil, salt, tomato seasoning (3%) [dried tomato (5%), dried garlic, dried onion, dextrose, sour whey powder from milk, herbs, oregano (1%), beetroot juice powder, paprika, flavoring substances], sugar, yeast, dried olive, soy flour.