Nestle Fitness Dark Chocolate 325g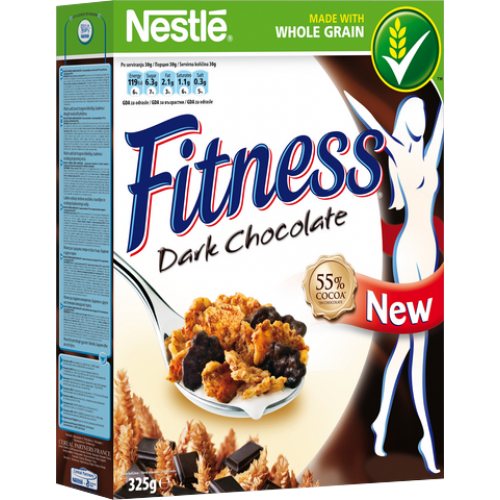 Tasty flakes are made with X% whole grain, an important part of a balanced diet. Plus, FITNESS Dark Chocolate contains 10 vitamins and minerals, including calcium and iron.
Indulge your dark side with the deliciousness of FITNESS Dark Chocolate, with 55% cocoa. Now you can satisfy your chocolate cravings while getting your whole grain in the morning.