Milky Way Minis 500g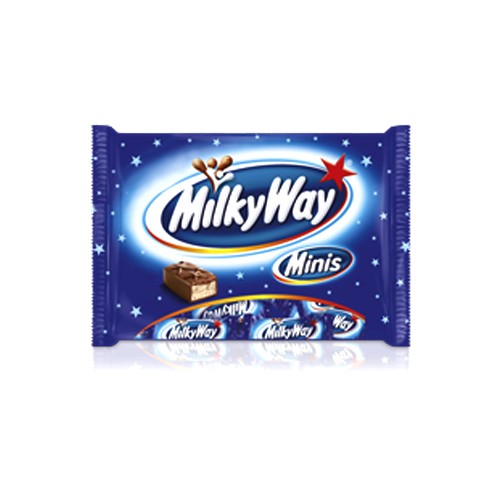 Milky Way minis 500g combine light airy filling in fine milk chocolate. A combination of snacking fun. Irresistible treat - crispy on the outside +creamy inside.

Ingredients:
Sugar, glucose syrup, skimmed milk powder, cocoa butter, sunflower oil, cocoa mass, milk fat, lactose, whey powder, barley malt, salt, emulsifier (soy lecithin), vegetable fat, protein powder, hydrolyzed milk protein, natural vanilla extract.
Can possibly contain traces of peanuts, hazelnuts and almonds.