Chipita Fineti 5kg 5201911050008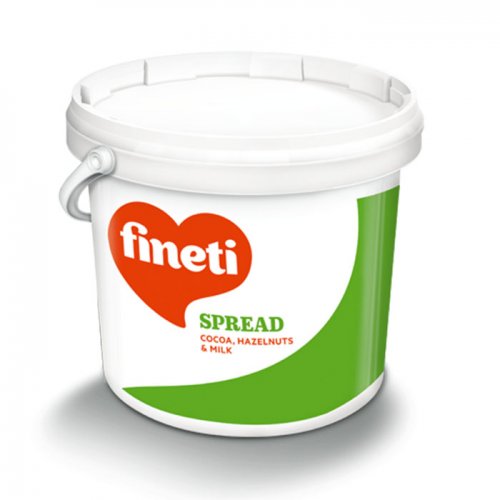 The Fineti Spread is a delicious hazelnut spread, made from high quality ingredients, for a "melt in the mouth" experience. Apart from its great taste, it is also a great source of energy, carbohydrates, vitamin, fat, and sodium.
Ingredients:
Sugar, Vegetable Oil, Skimmed Milk Powder 9%, Low Fat Cocoa Powder 6,5%, Hazelnut Paste 3% and Hydrogenated Vegetable Fat.
Allergy Information: It may contain traces of gluten and peanuts.