Barilla Fusilli Integrali /wholegrain/ 500g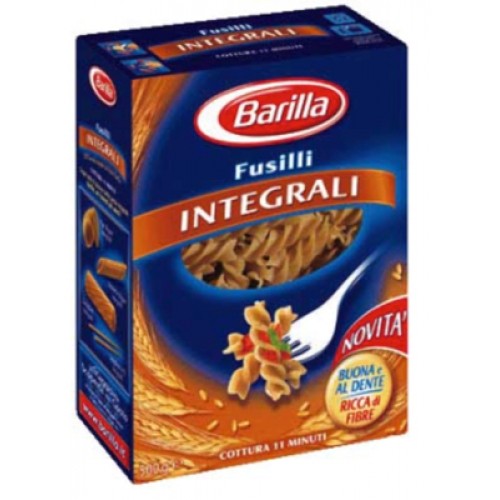 This great tasting Fusilli Integrale pasta from Barilla is made from a special whole bran that is obtained using a unique method of processing grain that offers maximum taste. This fussili is great for making all types of traditional Italian dishes.
Fusilli are from the centre-south of Italy and get their name from the "fuso", the knitting tool used to roll up the wool. Their shape is created by three small wings harmoniously twisted on themselves, in a spiral movement, which holds every type of sauce. You cannot go wrong with Fusilli Integrali: they enhance the most elaborate and richest sauce, as well as the simplest one, and deliver great results with both everyday recipes and more daring culinary challenges.

Ingredients:
Wholegrain semolino, water and salt.