Dr Pepper 355ml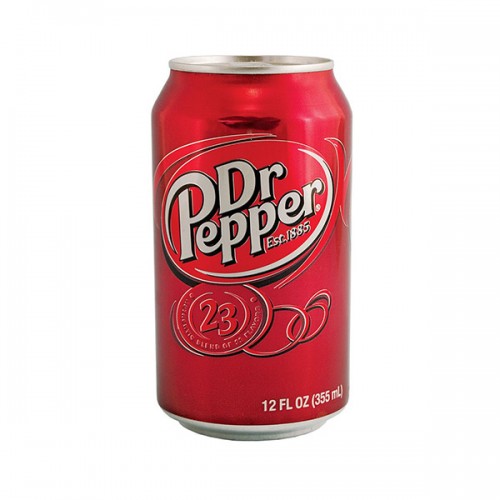 Dr Pepper 355ml - the original. Sparkling fruit flavor soft drink with sugar and sweeteners.

Pack: 24x355ml
Manufacturer: Dr Pepper

Ingredients:
Carbonated water, sugar, colour (caramel E150d), phosphoric acid, sweeteners (aspartame, acesulfame K), preservative (potassium sorbate), flavourings including caffeine.
Contains a source of Phenylalanine.
Please refer to produce labeling or contact manufacturer directly for current data.