Nestle Fitness Yogurt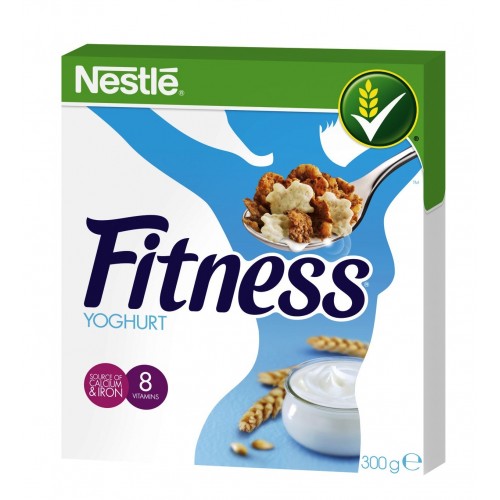 Nestle Fitness Yogurt cereal is a great choice for breakfast! They are made of whole wheat flour and contain 8 vitamins, iron and calcium. A mixture of crispy chips in yogurt glaze - enjoy its delicate taste. Having breakfast with a smile.
Contains: Whole-grain cereals, 8 vitamins, calcium, iron, fiber
Ingredients:
Fitness chips: cereals (whole wheat flour 45,6%, rice), sugar, invert sugar syrup, barley malt extract, salt, glucose syrup, acidity regulator (sodium phosphate), antioxidant (natural extract with high content of tocopherols) , with flavors of yogurt topping 14.7% [sugar, vegetable fat, whey powder, milk protein, dried yoghurt powder, emulsifier: soy lecithin, acidity regulator: lactic acid, flavor], polishing compound (glazing agent: gum arabic, glucose syrup , thickening agent: polydextrose, vegetable oil, acidity regulator: citric acid), vitamins and minerals (see product packaging).
May contain traces of peanuts and nuts.
Store in a cool, dry place.