Milka Milketten Nougat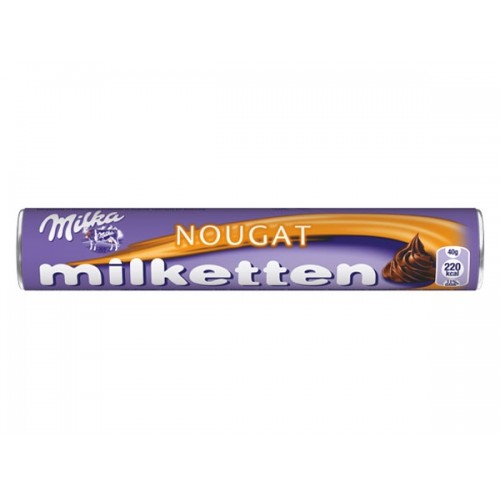 Milka Milketten nougat chocolates are tasty and convenient portioned Milka small tablest in nougat flavor. Alpine milk chocolate with fine nougat filling (50%). Capacity 40 x 40 g Display.

Ingredients:
Sugar, cocoa butter, hazelnuts, skimmed milk powder, cocoa mass, sweet whey powder, clarified butter, hazelnut mass, emulsifier (soy lecithin), flavoring vanillin. Cocoa: 30% minimum in milk chocolate. CONTAINS MILK HAZELNUT, SOY. MAY CONTAIN TRACES OF OTHER NUTS, peanuts and wheat INCLUDED.