Milka M-Joy Whole Almonds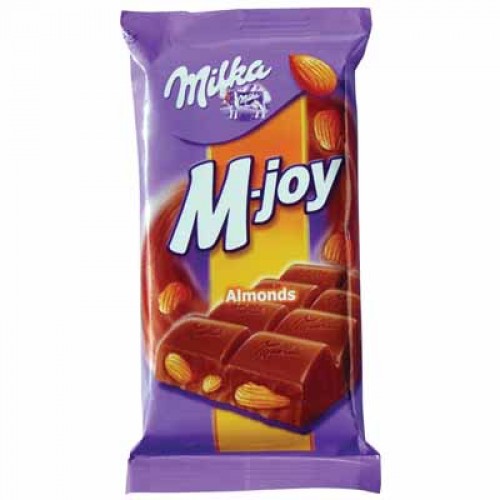 Milka M-joy Whole Almonds. Soft-melting Milka Chocolate filled with whole Almonds is packed in a convenient package. The right size for school, work or travel. Store cool and dry.
Warning: Contains whole Almonds and may contain traces of other nuts, peanuts and wheat!
Ingredients:
Sugar, almonds (2%), cocoa butter, cocoa mass, lowfat milk powder, sweet whey powder, butterfat, hazelnut mass, emulgator: soya lecithin, aroma: vanillin.