Milka Hazelnuts Chocolate Bar 25g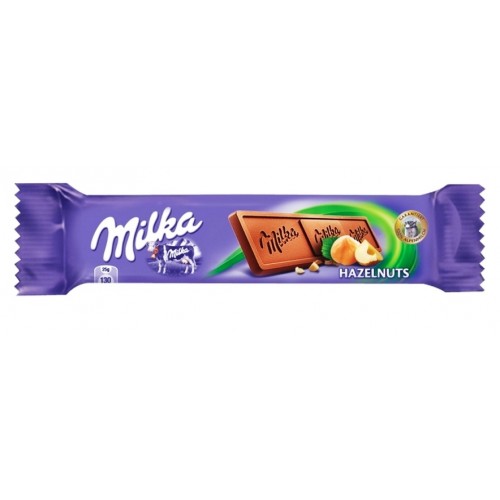 The wonderful taste of Milk Chocolate with the best quality of Alpine Milk added to give it that rich, creamy flavor. Milka Hazelnut - the most gentle chocolate with fine hazelnuts is now available in a smaller form, convenient for consumption anytime, anywhere.
Ingredients: Sugar, cocoa butter, skimmed milk powder, cocoa mass, crushed hazelnuts (9%), whey powder, butter, hazelnut paste, emulsifier (soy lecithin), flavor.
Milk chocolate contains at least 30% cocoa.
Containing milk, hazelnuts, soy components. MAY HAVE traces of other nuts and wheat.