Barilla Lasagne with eggs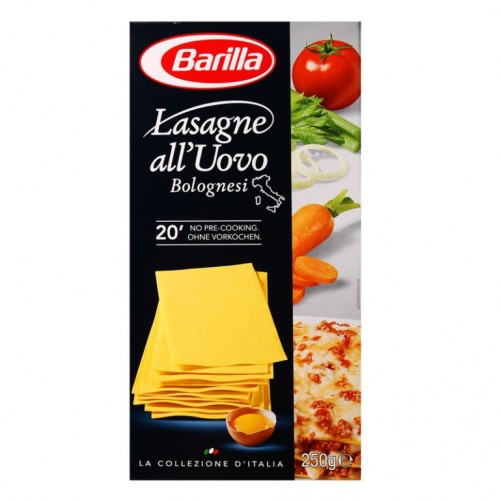 Barilla Lasagne with eggs cames from the Emilia region. It has a rectangle shape and it is rough and porous to enhance sauces.
You can try it with vegetables, fish and cheese, or with gorgonzola cheese, broccoli and nuts or saffron. If you prefer traditional flavours you can try it with ragu' "alla bolognese" and a white bechamel sauce.
Cooking Time: 20 minutes in the oven.
Ingredients:
Wheat semolino, water and salt.