Barilla Gnocchi N:85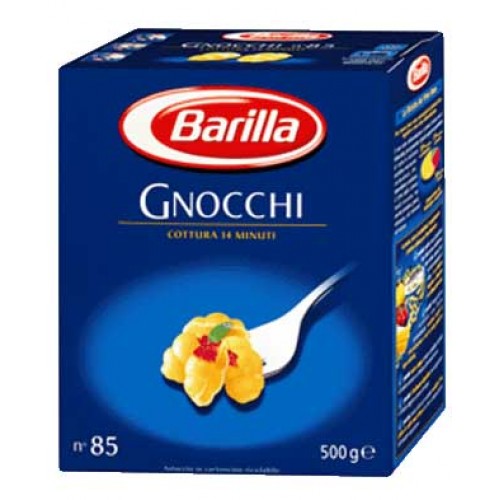 The Gnocchi pasta places comes from the imagination of Neapolitan pasta culture. Without leaving the ground of traditional pasta made from durum wheat semolina, this classic style inspired by the shape of the potato. Barilla had the tradition of the Neapolitan gnocchi made ​​from durum wheat semolina and brought back to life a product with newly interpreted form and high quality on the market. In the foreground is the perfect cooking and bite of that sort.

Gnocchi Barilla have a friendly, rounded shape, a delicate central cavity and fine grooves on the surface. Through its attractive shape, which is unusual for pasta made ​​from durum wheat semolina, they are perfectly suited to accommodate strong and creamy sauces, but also adapt to lighter sauce recipes.

Ingredients:
Wheat semolino, water and salt.