Barilla Ditalini Lisci N:45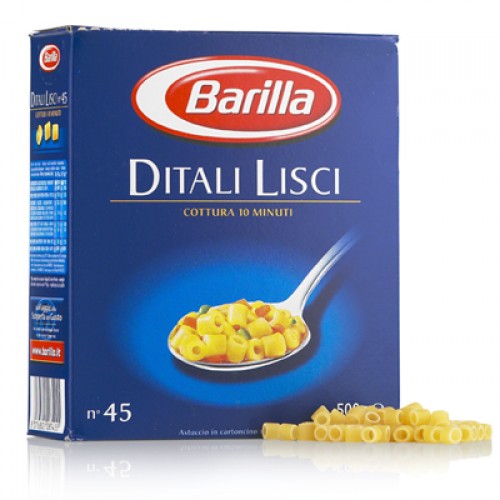 Barilla Ditali Lisci, very short, small smooth tubes of pasta ideal for soups.
Ditaloni, Ditalini, smooth or with ridges, all come from the Ditali variety, short cut pasta with ancient origins: traditionally born in Naples, however some fine examples were also created in Genoa.
Ditalini Lisci agree perfectly with fragrances from the vegetable garden and bring to the table the fantasy of nature combined with the ancient tradition of Barilla pasta.

Ingredients:
Durum wheat semolino, water and salt.