Bonne Maman Strawberry Conserve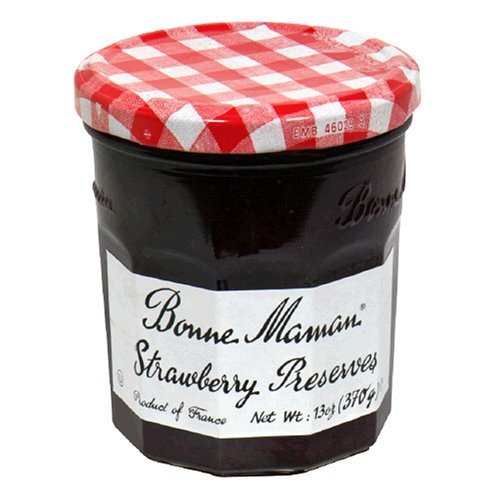 Spread Bonne Maman Strawberry jam on a toasted slice and your day is ready to begin. The most popular aroma, Bonne Maman Strawberry Conserve is an integral part of the classic breakfast.
Prepared with 50 g strawberries per 100 g. Total sugar content : 60 g per 100 g.
Bonne Maman Preserves and Jellies, produced in France, are all-natural, with no artificial coloring, no high fructose corn syrup or no preservatives added. Everything in Bonne Maman Preserves and Jellies could easily be found in your Grandmother's kitchen cabinet.
Ingredients
Strawberries, Sugar, Cane Sugar, Fruit Pectin, Citric Acid