Bonne Maman Raspberry Preserves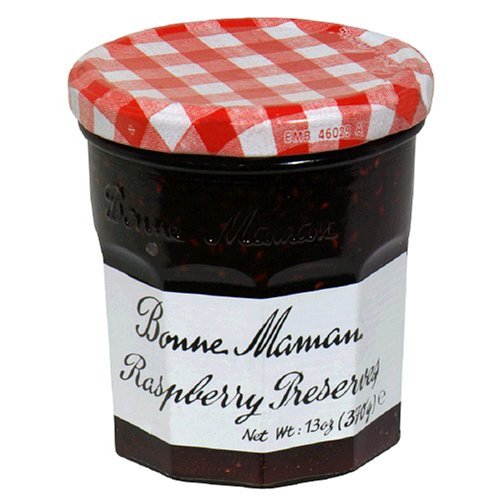 I'll tell you a secret - Bonne Maman jam with raspberries is my favorite! It's my favorite fragrance for a feast or just a classic old jam on toast smeared with butter. Unlike other jams – not that seedy. Just perfect!
Bonne Maman Preserves and Jellies, produced in France, are all-natural, with no artificial coloring, no high fructose corn syrup or no preservatives added. Everything in Bonne Maman Preserves and Jellies could easily be found in your Grandmother's kitchen cabinet.
Ingredients
Raspberries, Sugar, Cane Sugar, Fruit Pectin, Citric Acid