Bonne Maman Fig Jam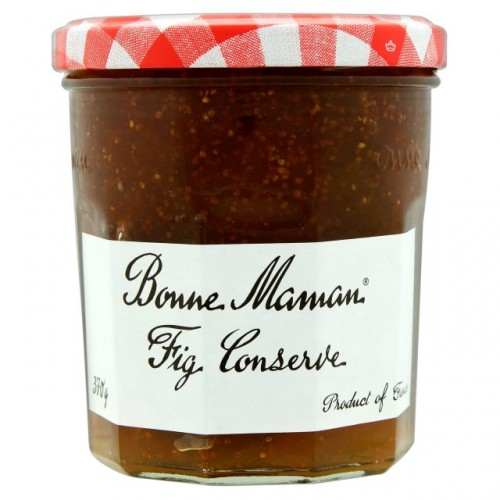 Who said you can enjoy exhilarating taste of figs only in summer? Bonne Maman Fig Jam tastes like freshly picked, ripe figs ... throughout the year!
Made from 50g of fruit per 100 g
Total sugar content: 60 g per 100 g
Bonne Maman Preserves and Jellies, produced in France, are all-natural, with no artificial coloring, no high fructose corn syrup or no preservatives added. Everything in Bonne Maman Preserves and Jellies could easily be found in your Grandmother's kitchen cabinet.
Ingredients
figs, sugar, cane sugar, gelling agent: fruit pectin, citric acid