Bonne Maman Confiture de lait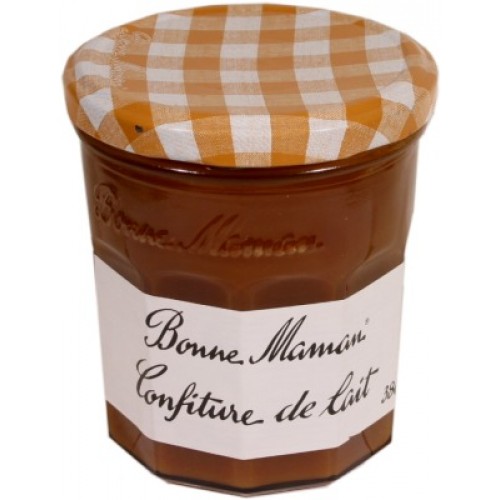 Following the classic recipe from the past, Bonne Maman added milk caramel (from Fr. Confiture de lait) to sweet temptations. Keeping up to usual quality requirements and the specific know-how to get a delicious blend of milk and caramel, these are ingredients that give it great taste and unique color. The aroma of caramel and soft texture give Bonne Maman Confiture de lait delicacy and originality. Fit equally well to toast bread and pancake. And the biggest gluttons can try it with a spoon straight from the jar to reveal the aroma in its full glory.
Jam made ​​with sweetened condensed milk 41g per 100g.
The total sugar content amounts to 73 g per 100 g
Bonne Maman Preserves and Jellies, produced in France, are all-natural, with no artificial coloring, no high fructose corn syrup or no preservatives added. Everything in Bonne Maman Preserves and Jellies could easily be found in your Grandmother's kitchen cabinet.
Ingredients
Sweetened condensed milk, glucose syrup, sugar, sodium citrate, salt, gelling agent: fruit pectin