Bonne Maman Chestnut Spread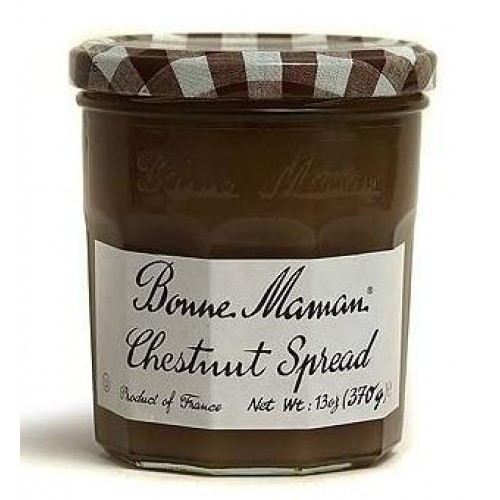 Feeling ... wild? Bonne Maman Chestnut Spread is naturally sweet, unlike the cheap jams flavored chestnuts in. .. sugar. It is made from chestnuts, sugar, but in this case and vanilla, making it an excellent choice for your slice of toast. Its gentle and firm texture makes it an excellent additive for ice cream, milk acidic or even cheese. Some use it instead of mashed chestnuts to prepare dessert Mont Blanc.
Bonne Maman Preserves and Jellies, produced in France, are all-natural, with no artificial coloring, no high fructose corn syrup or no preservatives added. Everything in Bonne Maman Preserves and Jellies could easily be found in your Grandmother's kitchen cabinet.
Ingredients
Sugar, Chestnut puree, Cane sugar, Vanilla