Bonne Maman Apricot Conserve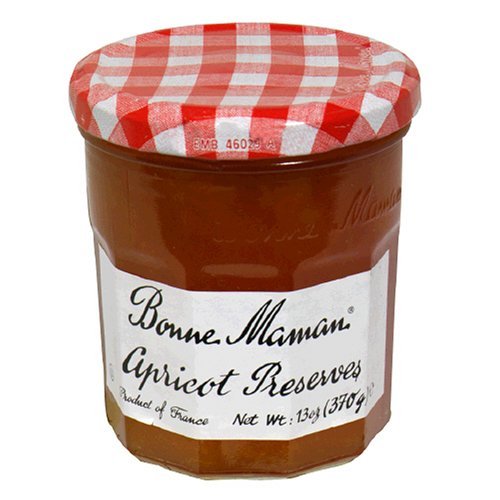 A taste of summer! Smear a spoon full of Bonne Maman Apricot jam on toasted bread of your choice, close your eyes and immerse yourself in ancient palace in the French countryside.
Bonne Maman Preserves and Jellies, produced in France, are all-natural, with no artificial coloring, no high fructose corn syrup or no preservatives added. Everything in Bonne Maman Preserves and Jellies could easily be found in your Grandmother's kitchen cabinet.
Ingredients
Apricots, Sugar, Cane sugar, Concentrated Lemon Juice, Gelling agent (fruit pectin).