Nestle Choco Sticks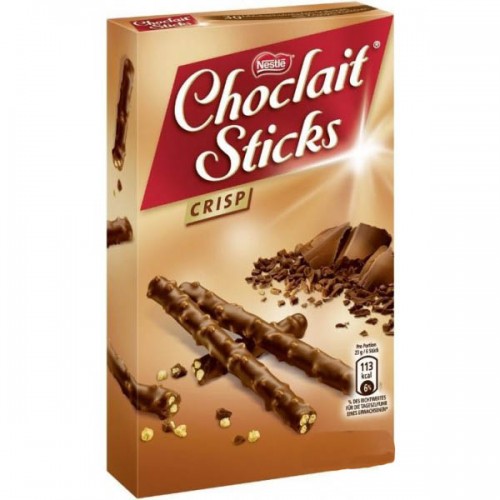 Nestle Choco Sticks 115g - chocolate sticks with 85.5% and 12.5% ​​milk chocolate crisp rice.
Enjoy the portioned chocolate sticks with crunchy cereals and delicious milk chocolate.
Ingredients:
Cocoa: 30% minimum.
Sugar, cocoa mass, cocoa butter, whole milk powder, whey powder, skimmed milk powder, rice flour, hazelnuts, milk fat, wheat gluten, barley malt flour, emulsifier soya lecithin, salt, flavorings. Traces of peanuts.