Nestle Nesvita Cherry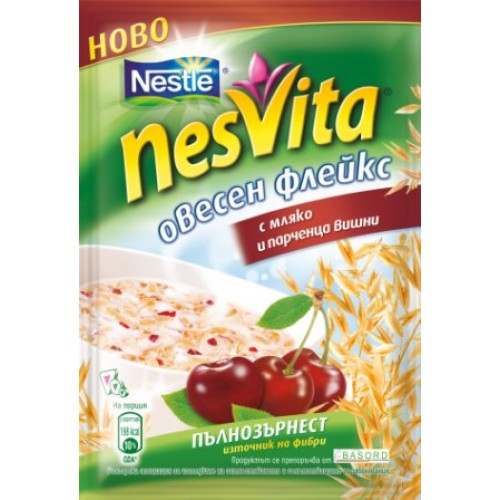 Who says useful food must have bad taste?
NESVITA is a balanced breakfast and strengthen not only becomes a matter of minutes, but it is delicious.
NESVITA is an entirely new product category.
Created in the spirit of NESTLE, NESVITA is the perfect assistant in achieving balanced nutrition and active lifestyles.
As a ready to eat mix of wholemeal oat flakes, milk and fruit pieces, NESVITA is a rich source of fiber.