NESCAFE Dolce Gusto Espresso Decaffeinato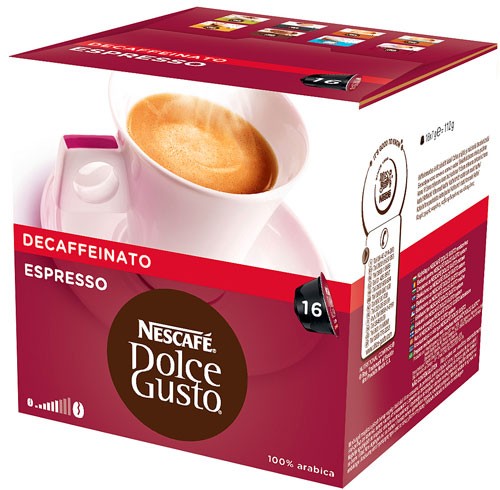 Nescafe Dolce Gusto - a clever, easy-to-use pod and machine system that lets you enjoy coffee shop-quality at home - whenever you want delicious drink coffee flavour.
Enjoy a creamy frothy NESCAFE Dolce Gusto Chococino at the touch of a button.

Ingredients
SUGAR, COCOA, COCOA BUTTER, SOYA LECITHIN, ARTIFICIAL FLAVOUR, CINAMMON.
MILK CAPSULE: WHOLE MILK POWDER, SUGAR, SOYA, LECITHIN.