Mars Amicelli hazelnut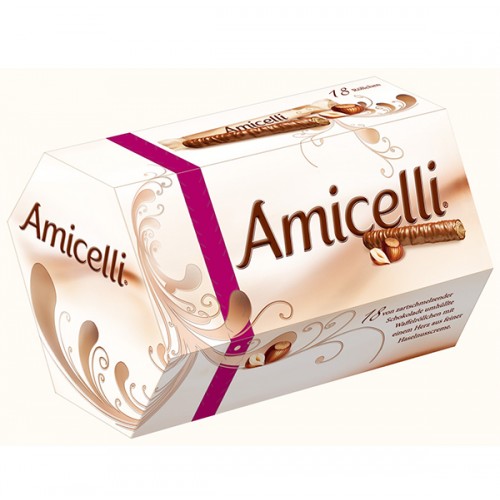 Amicelli is a chocolate stick which is coated with the finest milk chocolate. Under the chocolate you can find waffle rolls which are filled with mouth-watering hazelnuts cream.
Ingredients:
Sugar, skimmed milk powder, vegetable oil, wheat flour, milk, sugar, cocoa butter, cocoa liquor, butter oil, whey powder, vegetable fat, emulsifier (soy lecithin), flavor, low fat cocoa, salt, natural vanilla extract.
Possibly may contain traces of hazelnuts.